Anderson Cooper nonetheless cringes when he thinks about dancing on stage with Madonna at New York's Barclay Heart years in the past.
The CNN anchor advised buddy Kelly Ripa he'd somewhat "forget" his look on the "Lucky Star" singer's 2015 live performance, the place he was pulled on stage to get spanked and gyrated on.
"I loved the whole idea. I loved the experience," Cooper defined to listeners of Ripa's "Let's Talk Off Camera" podcast on Wednesday. "But I don't love the video that exists of it."
Although the reporter stated fellow concertgoer Ripa warned him what the act entailed beforehand, he "didn't expect" issues to get so spicy.
"I didn't know what the hell was going on," he stated. "I was terrible. I danced terribly. It was mortifying."
Cooper remembered Madonna spanking and humping him earlier than provocatively being given a banana.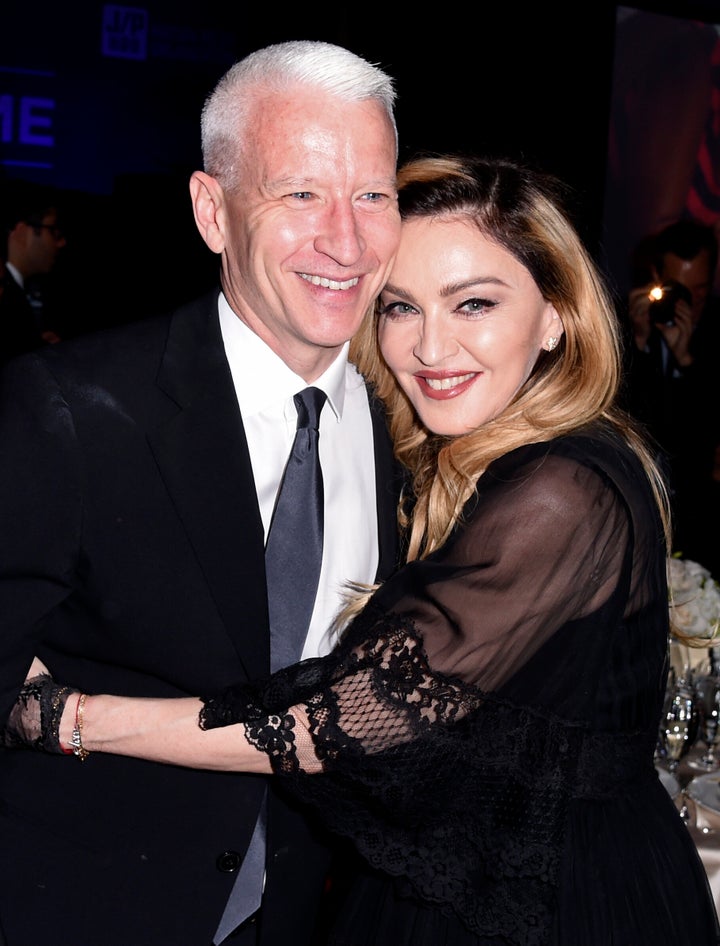 Disoriented, he stated, "I open it up, and I start to peel it and eat it. And then all of a sudden, I start lowering down on this little electronic elevator, disappearing on the stage just, like, eating this banana."
Cooper stated earlier than begging listeners to not search for the clip, "To this day, I don't know what happened."
On the time, the journalist was somewhat extra excited concerning the expertise, afterward taking to Fb to rave about his "amazing night Madonna concert."
Years later, the Queen of Pop poked enjoyable at her buddy Cooper's awkward stage presence throughout a December 2017 episode of "Live With Kelly and Ryan."
"I want to talk about something that you weren't good at," Madonna stated, placing Cooper on the spot. "I've danced with you at nightclubs [and] you were very free and cool. And then when you got on stage, I was like, 'Who is this guy?'"
Cooper could have an opportunity to redeem himself within the close to future, nevertheless.
The "Lucky Star" singer will resume her Celebration Tour in London in October. Over the summer time, she was compelled to postpone the tour after a critical micro organism an infection despatched her to the hospital.
Take heed to Ripa and Cooper's "Let's Talk Off Camera" episode right here. The Madonna story begins across the 31:40 mark.