First Nations folks across the nation have referred to as for the quick finish of deadly dingo management, following an inaugural nationwide dingo discussion board held in Cairns on Friday and Saturday.
A nationwide dingo declaration signed by representatives from greater than 20 First Nations teams says "lethal control should never be an option".
"We do not, and have never, approved the killing of dingoes. Killing dingoes is killing family. We demand an immediate stop to this 'management' across Australia," the assertion reads.
"Dingoes are genetically, physically, and behaviourally different to domestic dogs, and must not be treated as such."
The consensus assertion comes after dozens of scientists wrote to the New South Wales, Victorian and South Australian governments final month pushing for modifications to dingo insurance policies in gentle of recent scientific analysis revealing most dingoes as genetically pure.
"The dingo is a cultural icon representing a vital connection to Country whose significance cannot be put into words," the assertion reads.
"Dingoes remain deeply embedded in the daily lives of First Nations peoples as companions, hunting partners, protectors, and family members. They share our same experience of atrocities and journey of survival."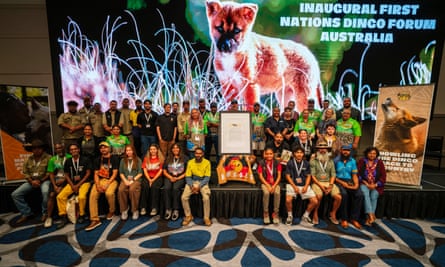 Dingoes are labeled as native species in all jurisdictions on the Australian mainland, however are topic to deadly management actions in some nationwide parks, together with trapping and aerial and floor capturing.
"The legislation doesn't value our perspectives or our cultural values and rights," mentioned Sonya Takau, communications officer at Girringun Aboriginal Company.
Girringun Aboriginal Company, which organised the nationwide First Nations dingo discussion board, represents the pursuits of 9 conventional proprietor teams throughout far north Queensland.
"History was made over the weekend," Takau mentioned. "We've made a very serious declaration to government, and we hope that they will commence communication with us and bring us to the table with other stakeholders to have a say."
"We understand that farmers, particularly sheep and goat farmers, will be concerned about protecting their livestock from predation by dingoes. But we want to work alongside landholders to adopt readily available non-lethal solutions," Takau added.
"There are landholders in Australia and overseas that have had great success protecting their livestock from predators using guardian animals in paddocks, such as maremmas."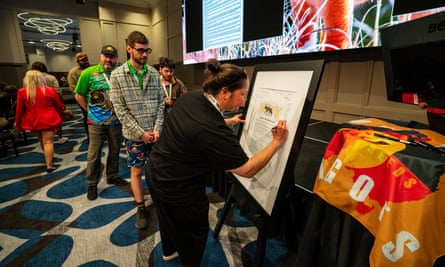 The nationwide assertion advocates for a "caring for dingoes on country model", combining evidence-based observe with conventional information.
"We demand our rights to have our voice, and capacity to apply culture in all matters relating to the dingo. We have the right as Traditional Custodians to be directly involved in decision-making in all legislation and management actions that impact dingoes, across all levels of government," it declares.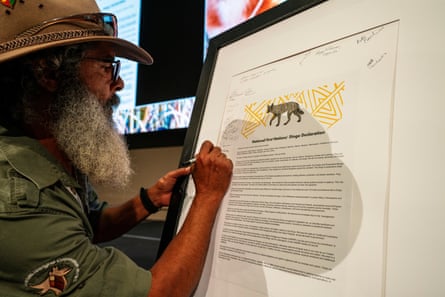 Prof Euan Ritchie, an ecologist at Deakin College and a member of the Biodiversity Council, described the nationwide declaration as "a watershed moment for dingoes".
"The perspectives and concerns of First Nations peoples have been sidelined for far too long. This powerful declaration makes very clear that we as a country must change management and policy to better recognise the cultural importance of dingoes," mentioned Ritchie, who attended the convention.
"Dingoes, as Australia's largest land-based predator aside from people, are critical for maintaining healthy Country. But as the declaration shows they are also fundamental to the health and wellbeing of First Nations peoples."