NHS clinicians who have been sacked after blowing the whistle about avoidable affected person deaths say they worry classes from the Lucy Letby homicide trial haven't been discovered and the case will make no distinction to their very own claims for unfair dismissal.
They are saying hospital bosses are nonetheless extra involved about status than affected person security, regardless of what emerged within the Letby case in regards to the tragic penalties of ignoring consultants who first raised suspicions about her killing infants.
Two consultants and a junior physician who have been sacked at totally different hospitals after elevating considerations about affected person deaths are difficult their dismissals within the employment courts.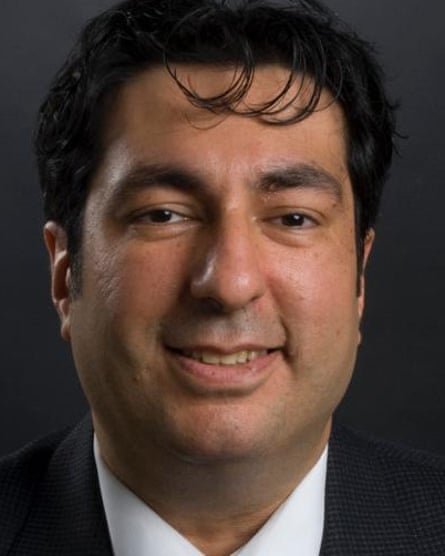 All of them predict that the general public outcry over the best way senior medical doctors have been ignored on Letby won't assist their instances regardless of a public pledge from NHS leaders of higher therapy for NHS whistleblowers.
Mansoor Foroughi, a guide neurosurgeon, was sacked by College Hospital Sussex NHS belief (UHST) in December 2021 for allegedly appearing in dangerous religion when he raised the alarm about 19 deaths and 23 instances of significant affected person hurt that he stated had been lined up within the earlier six years. These deaths and at the very least 20 others are actually being investigated by Sussex police after allegations of medical negligence.
Foroughi, whose enchantment in opposition to his dismissal is because of be held within the coming months, informed the Guardian: "I don't think mine or anyone's chances of success has increased [after Letby], and only a change in the law will do that."
In his first public feedback about his plight, he added: "The vast majority of punished employees cannot afford the legal costs involved for any attempt at justice and yet NHS hospital management can use vast amounts of taxpayers' money to pay incentivised and misguided legal professionals to throw the kitchen sink at the whistleblower behind closed doors."
A spokesperson for the belief stated it couldn't touch upon points about personnel.
Usha Prasad, a guide heart specialist, was dismissed by Epsom and St Helier hospitals belief for alleged misconduct. She too advert raised affected person security considerations. These included failures she recognized that led to the avoidable loss of life in September 2018 of a 76-year-old man known as Mr P.
The belief insists she was dismissed on disciplinary grounds and never whistleblowing. This was upheld by an employment tribunal in 2021 that Prasad is now in search of to enchantment.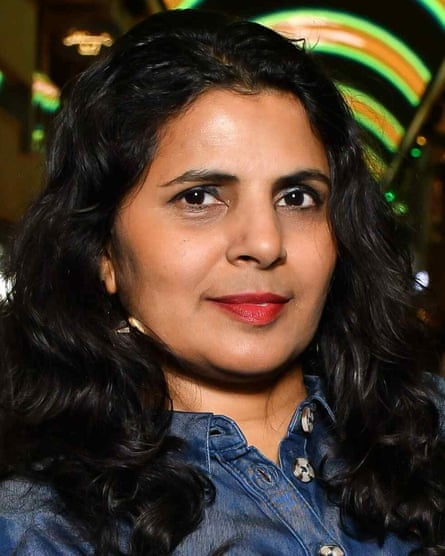 She stated that when the identical disciplinary allegations have been submitted to the Basic Medical Council (GMC), it discovered there was no case to reply.
In paperwork submitted to a employment tribunal listening to about prices within the case, which was as a consequence of be held final week, Prasad claimed she was informed to alter her report on Mr P's loss of life to take away a suggestion to refer it to the coroner and the hospital regulator. The belief denies this.
The paperwork cite the Letby case as highlighting the results of "ignoring or punishing those who raise concerns". The belief has not had an opportunity to reply to that submitting.
Prasad stated the best way the belief handled her and the prices contain in difficult the employment courts represented a chilling deterrent to these contemplating elevating security considerations.
She stated: " "I was subjected to dismissal and referral to the GMC. I was very pleased to be exonerated by the GMC following a thorough investigation."
A belief spokesperson stated: "The employment tribunal heard a number of claims by Dr Prasad which they unanimously dismissed, and commented that some of them were 'completely misconceived'. The employment tribunal will hold a further hearing to decide whether Dr Prasad should pay a contribution towards the trust's costs."
It added: "We take patient safety concerns very seriously and encourage everyone who works at the trust to raise issues at every opportunity so we can make improvements to patient care."
Dr Chris Day has been preventing a protracted battle with Lewisham and Greenwich NHS belief (LGT) after he raised considerations as a junior physician about understaffing. He claims he was subjected to a marketing campaign to discredit him ensuing within the deletion of his coaching quantity, forcing him out of a profession.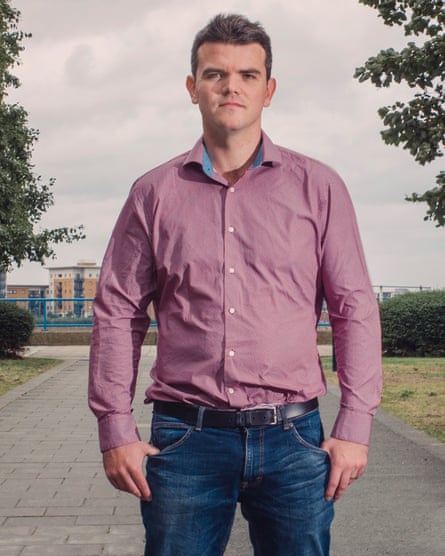 An enchantment is because of be heard in November in opposition to an employment tribunal judgment final 12 months that discovered the belief didn't intentionally conceal proof when a whole lot of emails associated to his case have been deleted by a senior government.
Day is pessimistic about his possibilities. He stated: "I have had 10 years of it in my own whistleblowing case and I fear nothing will change following Letby. Ten years on and £1m later, the NHS is still fighting me, who raised serious safety concerns about an intensive care unit in London linked to two avoidable deaths.
"The Letby example is an extreme example of the consequences of the NHS's poor speak-up culture where significant energy and public money is spent on ignoring or covering up difficult truths."
A spokesperson for LGT stated Day's considerations have been taken severely after they have been first raised and it had taken motion to make sure staff have been "empowered to speak up and are heard when they do".
They added: "We have made efforts to support Dr Day with his career, via an intermediary, including offering to help him recommence his consultant training with the NHS. He hasn't yet taken up this offer and has appealed against the most recent judgment in our favour, which unfortunately restricts us from commenting further on the details of his case."
Prof Philip Banfield, the chair of the British Medical Affiliation's UK council, stated: "We cannot continue with a culture in the NHS that puts the blame on those who raise legitimate concerns and that hounds them out of a career that is their life's work. Those who speak up with the sole aim of improving patient care and patient safety should be thanked, not ignored, pilloried or persecuted for fulfilling their professional duty."